We are well into half a year of the new normal and while Singapore may be loosening her reins on the lockdown measures, people are still practicing social distancing on a daily. Some of us are still reluctant to head outside to the masses and are constantly looking for ways to pass the time at home. One super popular pastime to have emerged during this pandemic is, you guessed it, baking! Before we go into some no oven recipes, here are reasons why baking has become some a cherished pastime during this pandemic.
There are so many reasons why all your friends and their mother turned into a baker during lockdown. Baking is, after all, a really great way to practice mindfulness. You pay attention to what's happening in the moment like how many cups of flour etc and worry less about the future or what's going to happen. Mindfulness is a great way to momentarily distract from all the stress and negativity that the pandemic has brought up so of course, we're always down to practice some!
However, one issue that some of us may face when wanting to try out new recipes is the lack of an oven, or even the laziness of turning on said oven, preheating it, cleaning it and all that comes with it. Ugh. To lessen your efforts during baking, here are some easy no oven recipes for all your fun, tasty quarantine bakes.
Read: How to Motivate Yourself to Workout
No Bake Cheesecakes
Ahhh, the classic no oven dessert. Everyone loves a good cheesecake and the best thing about these no bake ones is that the cheesecake fillings are usually more of a mousse consistency rather than a heavy cake one. They're so light and therefore, do not run the risk of being "gelak" – we love that for us. Sally's Baking Addiction has the perfect easy to follow recipe. The steps are relatively simple and you can swap out any of the ingredients to make it healthier or even lighter! My personal favourite is replacing the graham cracker crust with some Lotus biscuits or incorporating some key lime or citrus flavour to make my finish product more refreshing and summery.
Tiramisu
Tiramisu is also another classic no bake dish and it's decadent and indulgent in all the best ways. It is also one of the easiest recipe to execute but the finished product is always a fancy crowd pleaser! You can't go wrong with this recipe – you literally layer whipped mascarpone cheese and lady fingers. It is pretty idiot-proof but just in case, here's a recipe you can follow to make your boozy or coffee laden dreams come true. If you prefer a boozy kick, dip your cookies in some rum or if you'd like a more wholesome version of coffee, just dip in your favourite espresso! Easy.
Rice Krispie Treats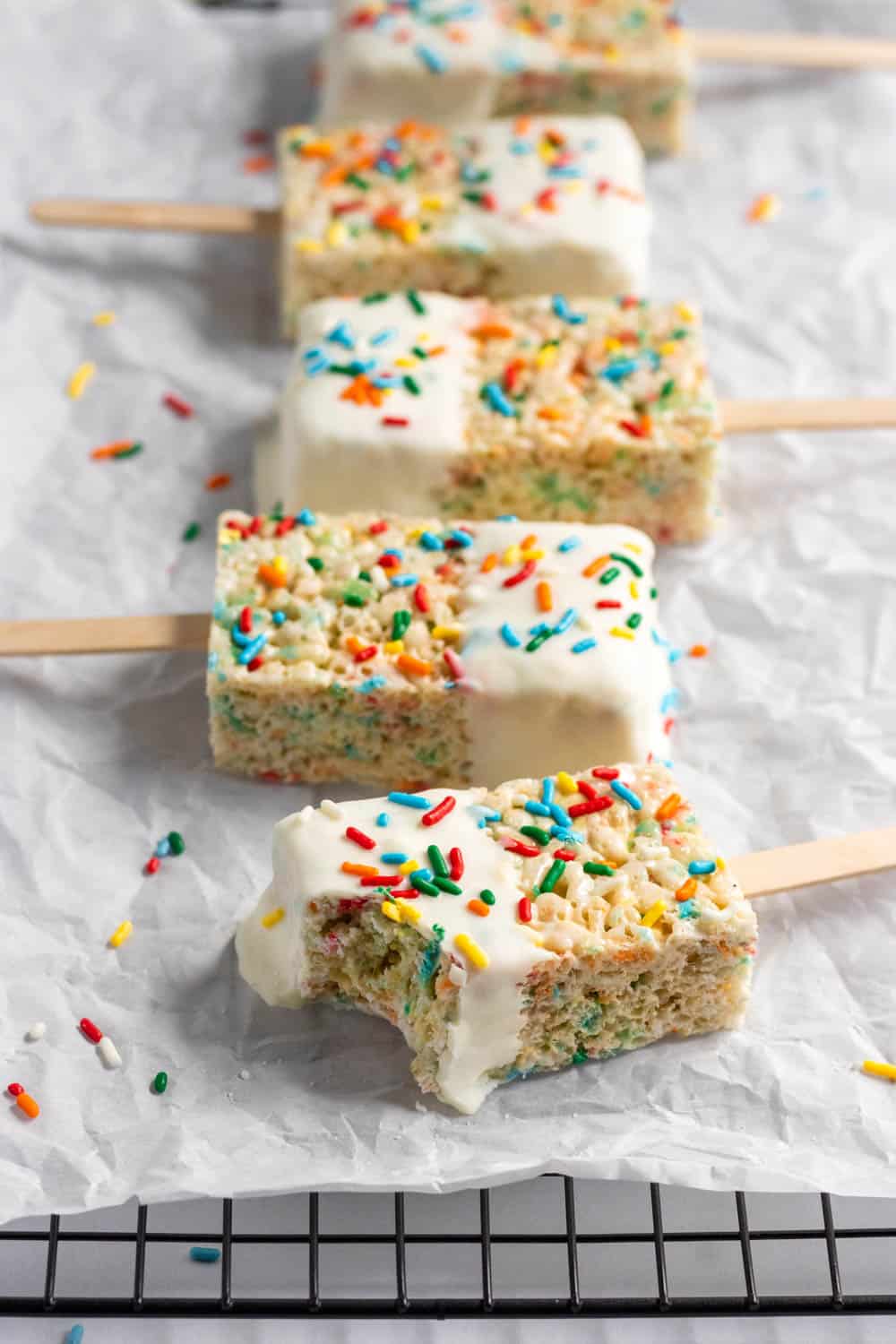 Okay, okay I know this one doesn't actually count as a baked good but it's easy and delicious as heck so who are we to discount it? This treat is so easy you don't even need a recipe! All you have to do is literally melt a couple of marshmallows, and throw in your cereal and mix. What I love about this recipe is you can throw in whatever you like and use any types of mix-ins. Try pretzels and popcorn for a bit of a savoury kick, or add in some nuts and dried fruits for "health" purposes. Go crazy!
While these recipes call for no oven, they can be made even easier if you invest in some quality kitchen tools! For example, don't you hate having to lug out a weighing machine to get the right amount of flour/ sugar/ etc? This measuring scoop helps ensure that you can get your ingredients easily measured out! Or you hate seeing your cakes crumble when you try and serve them in slices and therefore, making them less insta-worthy? Try this super cute cake server. All of tools are available for you to purchase with hoolah's buy now pay later solution so say goodbye to messy bakes and hello to worry-free and instant yummy treats!